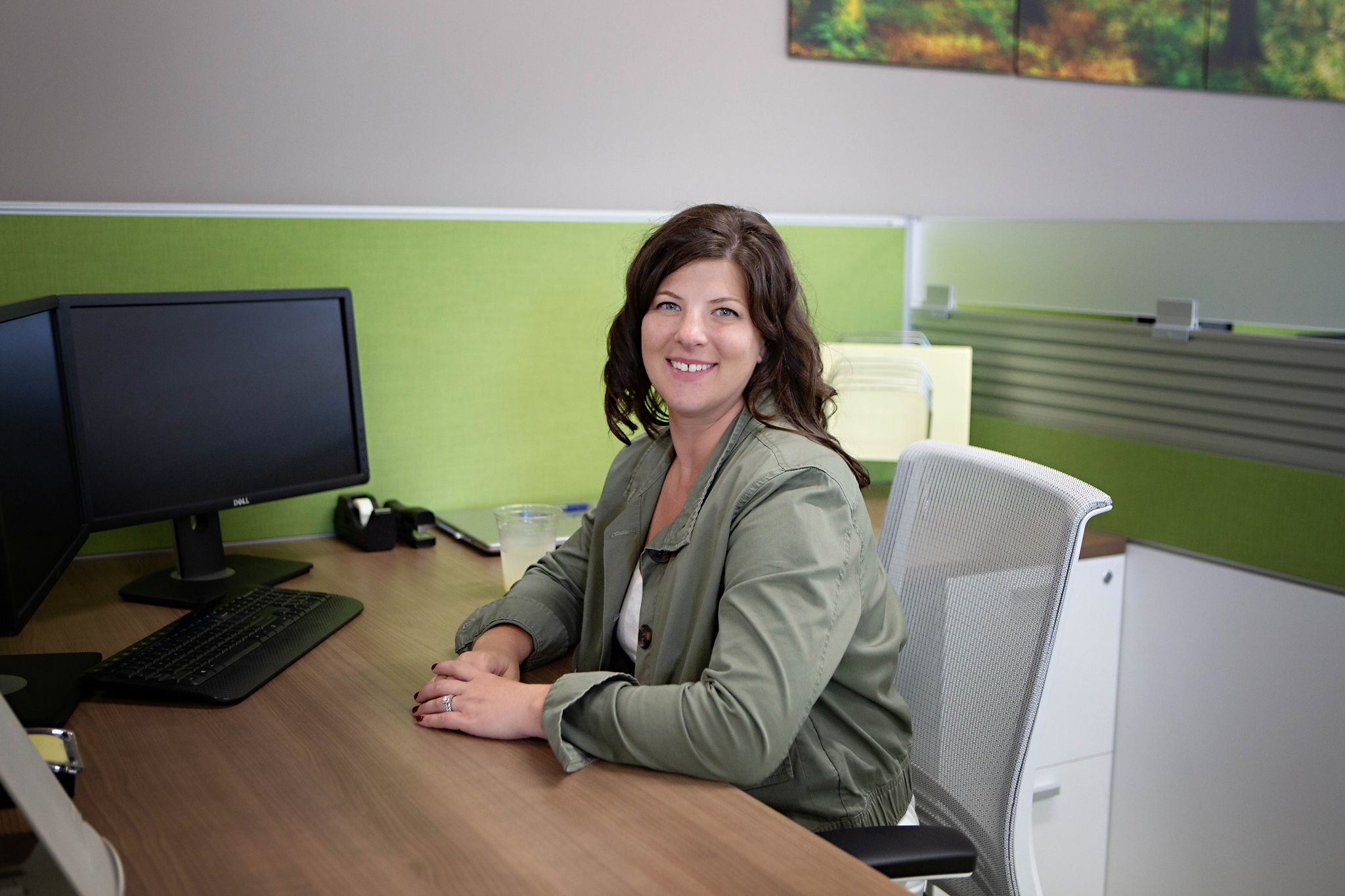 Happy 5th Workaversary Amanda Honce!
I asked Amanda to share her "work story". This is what she said:
I was originally hired as the assistant to the Land Manager. I sent out offers, gathered information for purchases, maintained purchase tracking spreadsheets and most any administrative task. I later began gathering and preparing documents needed for closing. My tasks remain primarily the same today, with some variation in my current position as a Land Coordinator.
When I was hired, I was new to the oil and gas industry, so I wasn't too familiar with its terms. At the time I started I could tell you things like how many inches were in a 3HS (I worked at Yellow Pages previously) or how many colors were available in the "rally towel" (from my time spent at a promotional towel corporate office), but terms like NPRI and how many poles are in an acre, those were new to me and unlike anything I had done before.
Today as I read a will, get caught in an ancestry rabbit hole (I've searched for obituaries so often that google learned and began to auto fill the word "obituary" if I just typed "O"), see a 43/3220 interest and realize that it is 1.34%, or when a lease lists the Tax Map and Parcel…I get all geeked out. It's like solving a puzzle, rewarding to have found that last piece that puts it all together.
I can't even believe it's been 5yrs! When I had the opportunity to come back "home" to WV and found Tenmile Land, they made me feel more at home than ever. I'm blessed to call myself a TML team member.
Amanda, Tenmile Land feels exactly the same about you, and we look forward to many more years of working together!